The weather is changing, you're contemplating baby bangs (or at least going bronde), your Tiktok feed is flooded with Halloween makeup and you've bought one–no, two–pumpkin spice beauty products (and a candle). It's October! The witchiest month of the year is almost gone, but these new beauty launches are keeping the vibe alive. Here are the most delectable fall beauty products our editors snatched up this month, and subsequently became obsessed with (and you will, too):
The 100+ Best Beauty Launches Of 2022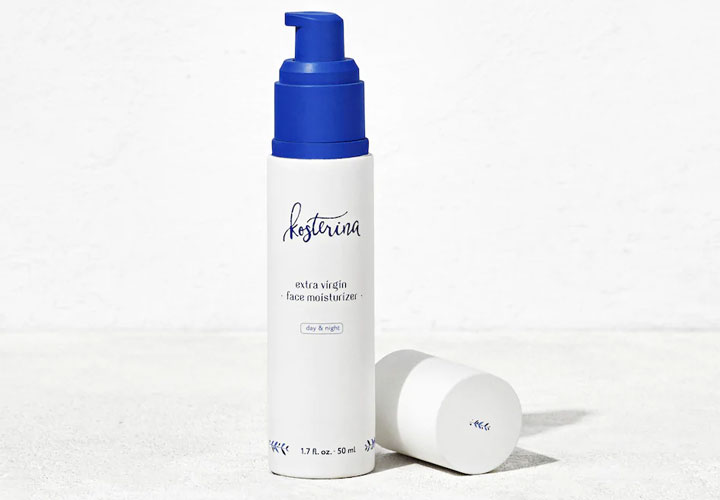 Kosterina Extra Virgin Face Moisturizer
"Looking for an ultra-hydrating moisturizer to get you through the dry days of winter? Look no further than Kosterina's brand new Extra Virgin Face Moisturizer. It's all-natural, emulsifier-free (so your skin barrier will stay protected), made with only the highest quality olive oil sourced from Greece, and packed with antioxidants that your skin will love—all for $30! If you haven't started reaping the beauty benefits of olive oil yet, now's your time to start; this product pairs perfectly with Kosterina's entire line of hydrating skincare, including their face oil and lip balm." —Faith Geiger, Associate Editor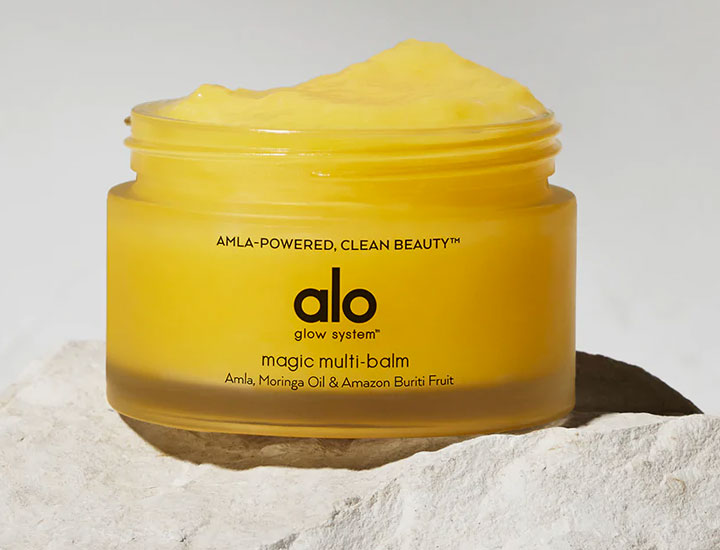 Face Beauty & Wellness Magic Multi-Balm
"Your favorite leggings brand has a cult beauty line (did ya know?) and their amla-infused Magic Multi-Balm is an instant classic. The yummy oil cleanser is made with amazonian buriti fruit, vitamin A-rich moringa oil, fragrant orange peel and botanicals. I'll be using it to get off all my Halloween makeup, among many other uses!" —Justine Schwartz, Editorial Director
Olaplex Hair Repair Treatment Kit
"Dealing with dry, damaged hair after too much time in the hot summer sun or years of heat styling? Olaplex has you covered with their new, limited-time Hair Repair Treatment Kit. For $62, you'll get full sizes of their No .0 Intensive Bond Building Treatment and No.3 Hair Perfector, plus travel sizes of the No.4 Bond Maintenance Shampoo and No.5 Bond Maintenance Conditioner. All of these incredible products are scientifically proven to reduce split ends and breakage, repair damaged hair , and make your locks stronger than ever. This kit is a total steal!" —Faith Geiger, Associate Editor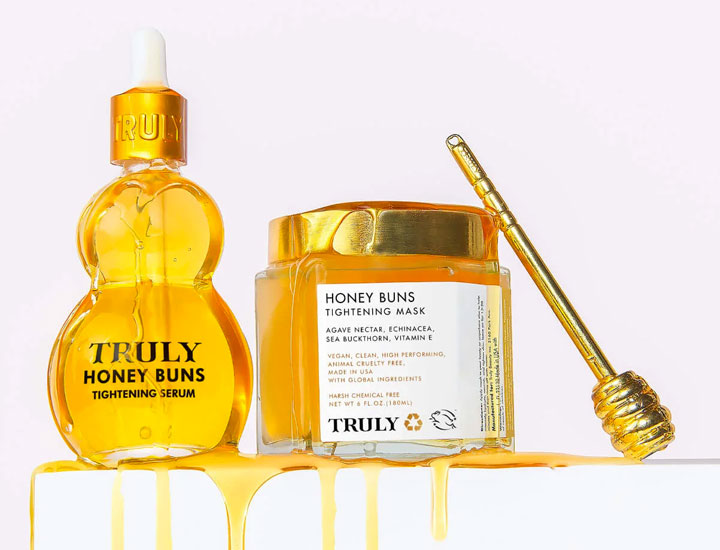 Truly Beauty Honey Buns Tightening Mask & Serum Set
"The vegan, cruelty-free TikTok-viral skincare brand just released a new honey-scented body care set that's not to be slept on. Get a body mask, serum and limited-edition Honey Dipper Stick in one. The ingredients are simply dreamy : agave nectar, sea buckthorn fruit oil, echinacea, and vitamin E. And the benefits are even better: smooth fine lines, sculpt sagging skin, and soften acne scars. Yes, yes, yes!" —Justine Schwartz, Editorial Director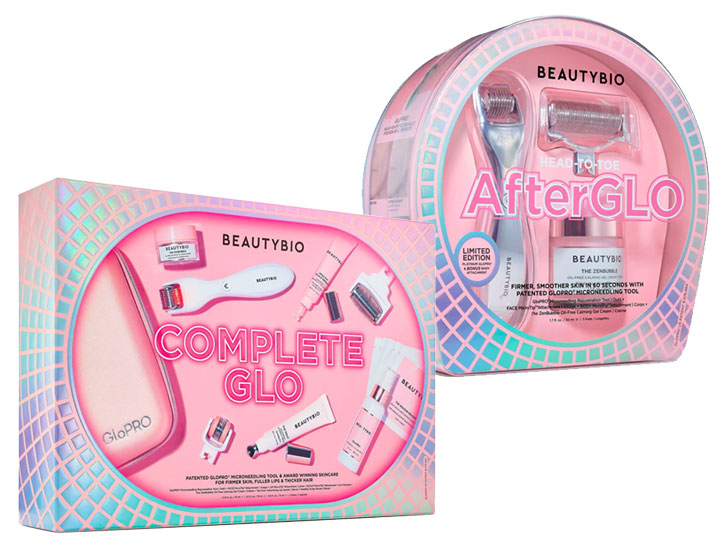 BeautyBio Holiday Sets
"It's never not too early to start thinking about holiday gifting (especially for yourself) and BeautyBio is already rolling out some incredible bundles and gift sets of bestselling tools, skincare products, advent calendars and more. Check out the limited edition sets, or check out their new tool, The GloFacial that's the at-home equivalent to a $300+ hydrofacial. This is peak self-care, folks." —Justine Schwartz, Editorial Director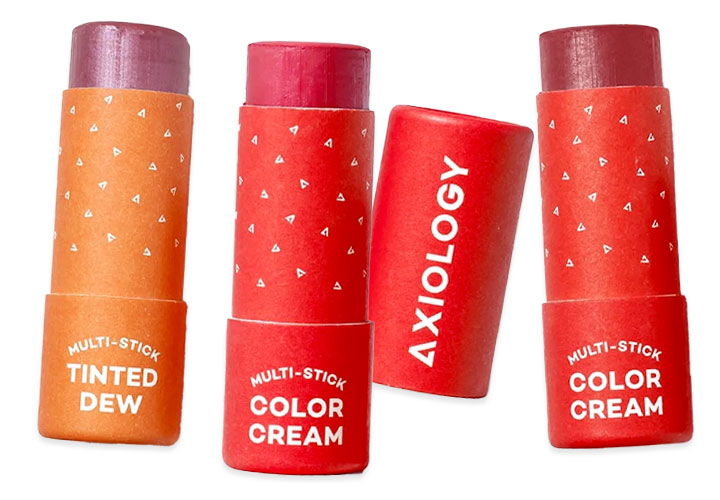 Axiology Multi-Sticks
"Axiology is taking the hassle (and plastic!) out of makeup with their new zero-waste multi-sticks. Use them on your lips! Use them on your cheeks! Use them on your eyes! No matter where you swipe these sticks, they'll pack in gorgeous color, and you'll have peace of mind knowing they're totally sustainable. These 3-in-1 tools are made with coconut oil and avocado oil for ultimate hydration and ease of application, and you can get all the gorgeous shades in both rich, buildable Color Cream and subtle, glowy Tinted Dew varieties for just $24 each." —Faith Geiger, Associate Editor
ESW Beauty Plant-Based Masks
"I'm hooked on sheet masks, but some can be irritating and have questionable ingredients. EWS Beauty, the makers of the cool-girl favorite Raw Juice Cleanse Sheet Masks, just released Plant-Based Milk Sheet Masks made of compostable material and sustainable packaging. They sound like delicious, bespoke lattes, like Matcha Almond Milk for radiance and Blueberry Coconut Milk for skin firming. Each one will leave you feeling refreshed!" —Morgan Maloney, Creative Manager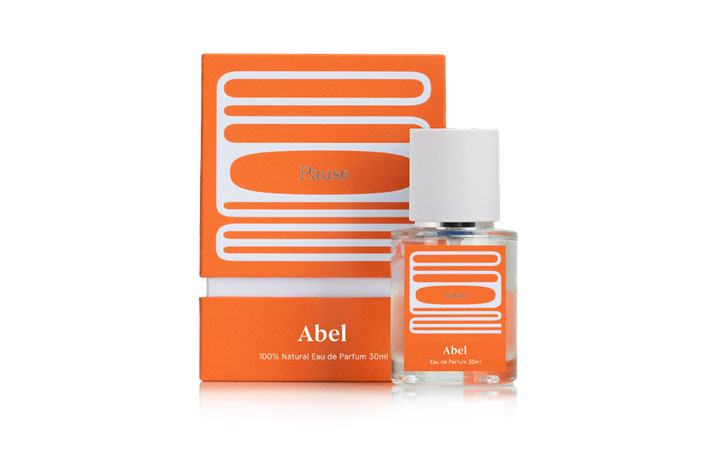 Abel Pause
"Abel, the 100% natural fragrance company, just launched a new fragrance that is all about self care. For those who experience mood changes in winter (hello, seasonal affectiveness disorder), this fragrance comes at the exact right time: it is designed to support mood, settle anxiety, reduce stress and aid sleep. I know I'll be spritzing it on to boost my mood through the winter. With features notes of Mimosa (uplifting), Violet leaf (stress-relieving), Narcissus (sleep promoting) and Hay (tranquility) this new fragrance ($120 for 30 ML) does more than just make you smell really good." —Justine Schwartz, Editorial Director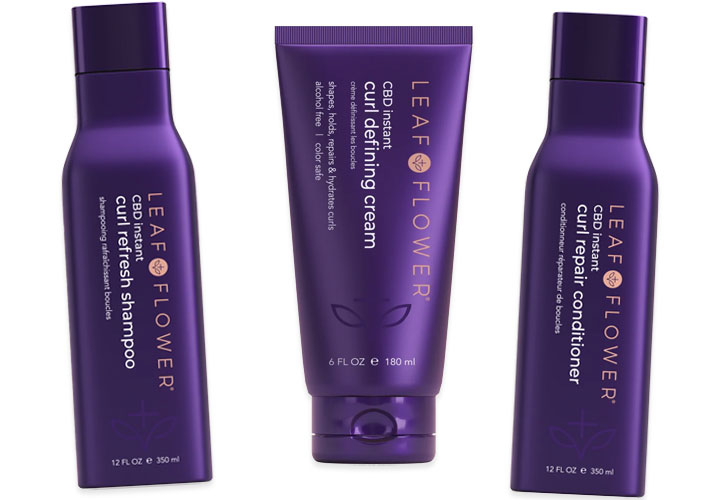 Leaf + Flower CBD Instant Curls Collection
"Calling all curly-haired girls! Leaf + Flower just launched a new line of products that work to repair damage, reduce porosity, kick frizz to curb, and keep your curls under control—all thanks to the power of their CBD Corrective Complex. Introducing the Leaf + Flower Instant Curls Collection.Complete with the Instant Curl Refresh Shampoo ($40), Instant Curl Repair Conditioner ($42), and Instant Curl Defining Cream ($34), you'll have everything you need for healthier, fuller curls. " —Faith Geiger, Associate Editor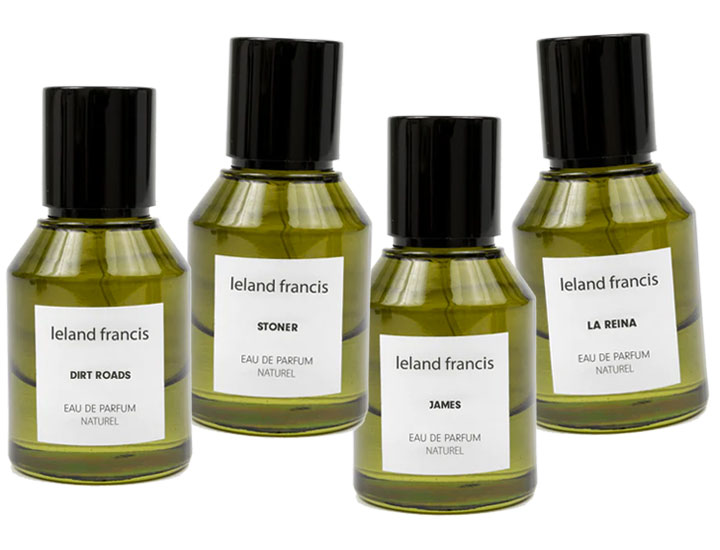 Leland Francis Eau de Parfum Line
"Add this to your radar: cruelty-free and vegan small-batch beauty brand Leland Francis will be adding a unisex fragrance collection on November 7th that is not to be missed! We're loving the bergamot and sage forward La Reina–but honestly can't wait to try them all." —Justine Schwartz, Editorial Director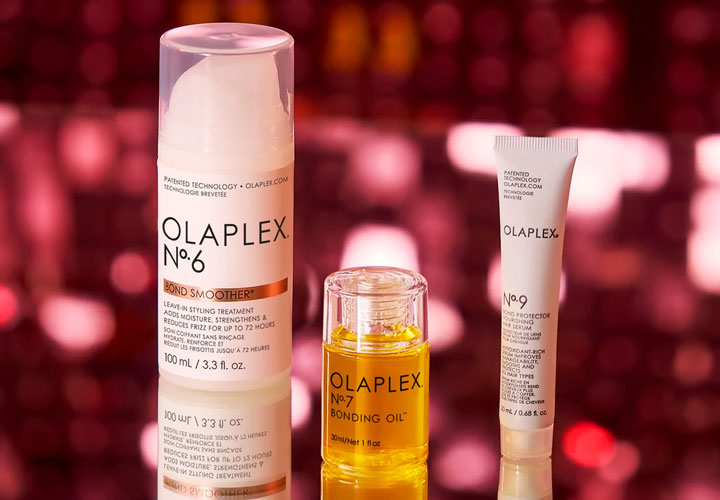 Olaplex Style & Strengthen Hair Set
"Another launch from Olaplex that's perfect for the haircare-obsessed! If you frequently style your hair with heat, you'll want to get your hands on this Style & Strengthen Hair Set. Complete with full sizes of the N°.6 Bond Smoother to keep your hair smooth and frizz-free, N°.7 Bonding Oil for weightless shine, and a travel-sized N°.9 Bond Protector Nourishing Hair Serum to protect your tresses from damaging heat, it's got everything you need for shiny, sleek, enviable hair. You can get this kit for $42—but act fast, because it's only around for a limited time!" —Faith Geiger, Associate Editor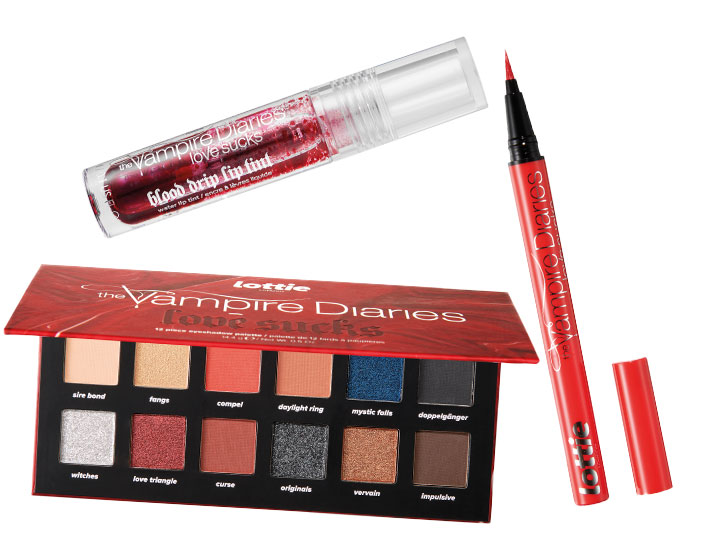 Lottie London Love Sucks
"You can't save "October" and "beauty" in the same sentence without talking about Halloween makeup. And the new collaboration between Gen Z makeup brand Lottie London and The Vampire Diaries has more than just color-changing lipstick and the perfect "blood drop lip tint;" the line has an important, life-saving message. Did you know that 85% of 18-24-year-olds do not currently donate blood? If you show proof of a blood donation on social media, the company will send you the collection for free! We love this." —Justine Schwartz, Editorial Director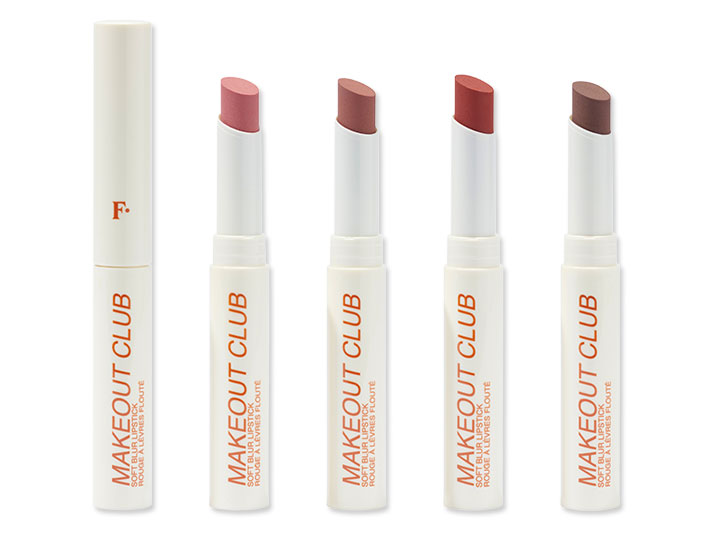 Freck Beauty Blur Lipstick
"Wearing a cute matte lip for fall without sacrificing your lips to the dry air is a tough balance to achieve. Freck Beauty's new Makeup Club Soft Blur Lipstick is the solution I didn't know could exist. First of all, the four shades give the perfect fall vibes, and the ingredients like royal orchid extract and magnolia bark make it so comfortable to wear all day long without reapplying." —Morgan Maloney, Creative Manager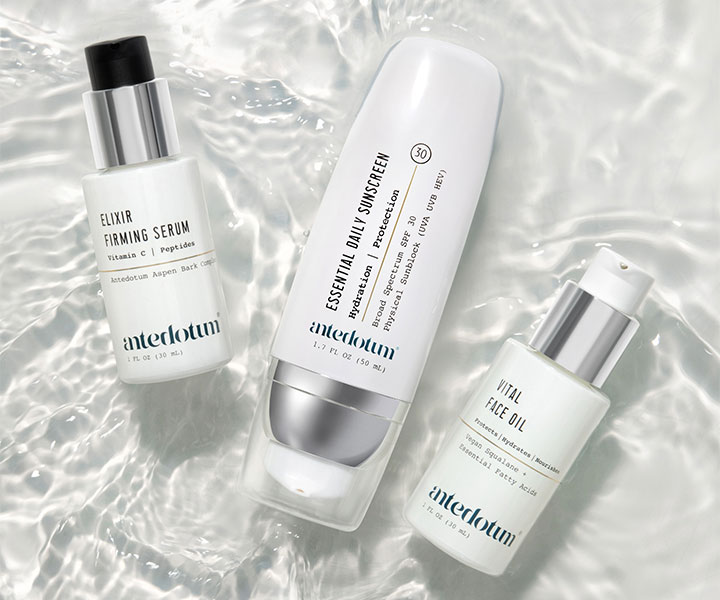 Antedotum Skincare Trio
"Update your skincare routine for fall (a MUST!) and beef up your defense against environmental damage (a double must) with Antedotum's three newly vamped products, including a new and improved Vital Face Oil formula, their Elixir Firming Serum (now without CBD !), and their new Essential Daily Sunscreen. Because yes, you have to wear sunscreen in the colder months." —Justine Schwartz, Editorial Director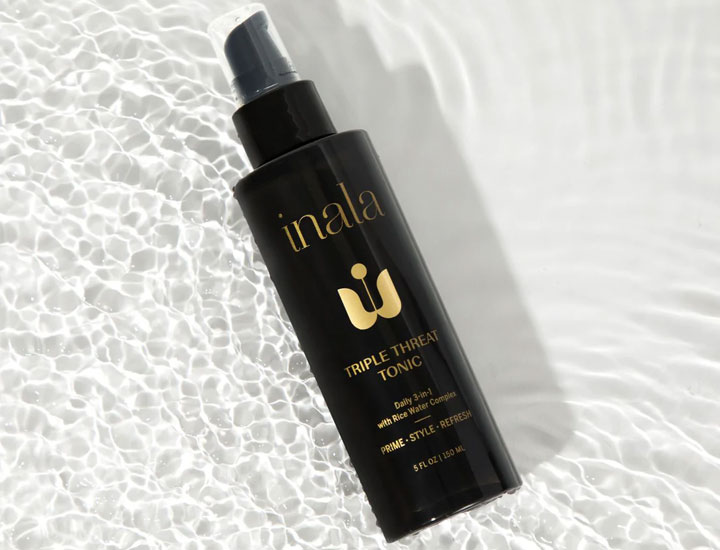 INALA Triple Threat Tonic
"Get three products for the price of one with the latest drop from La La Anthony's rice water-based haircare line. The Triple Threat boost shine, hydration and beats the frizz and flyaways that come with colder (dryer) days. We love this for fall to winter!" —Justine Schwartz, Editorial Director
.